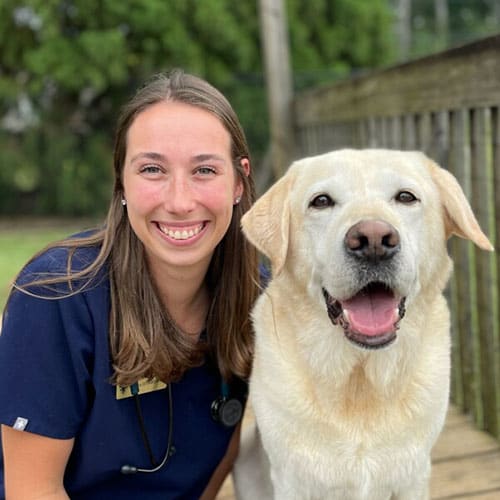 Dr. Alissa Luthart
Dr. Alissa has worked at AMC since 2013 where she worked her way up from the kennel to our new veterinarian. She attended University of Georgia for undergrad and graduated with a Bachelor's degree in Animal Science.
Dr. Alissa then stayed in Athens for 4 more years at the College of Veterinary Medicine. She has special interests in surgery and emergency medicine.
Outside of work, she enjoys hiking with her dog Francis, traveling, and spending time on the lake.