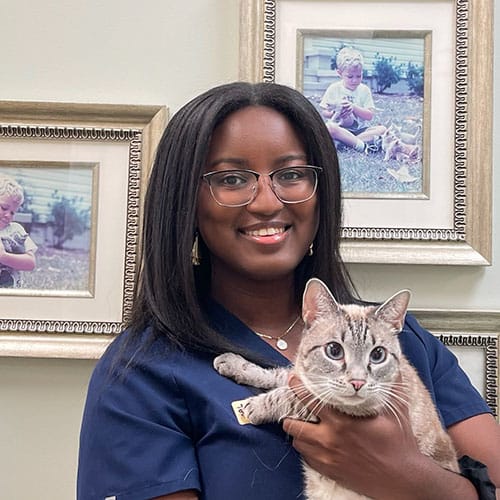 Dr. Morgan Brathwaite
Dr. Morgan Brathwaite is one of our newest additions to our team at AMC. Originally from Atlanta, GA, she attended Tuskegee University where she received her Bachelor of Science before earning her Doctorate of Veterinary Medicine from the University of Georgia. Her passions in veterinary medicine include cardiology, surgery and preventative care.
When Dr. Morgan is not in the clinic, she enjoys traveling, camping, and of course, movie nights with her two cats, Blu and Rogue.